Get more clients and have more time to enjoy your life…
You started your business to leverage your gifts so that you could help more people, make more money *and* have more time to spend just having fun.
What is standing in your way?
Overwhelm from all the effort that needs to go into finding, enrolling, servicing and renewing clients?
You are a smart cookie – but when you think about the time you put in doing everything under the sun but helping your clients… you begin to wonder if it is all worth it or not.
What if I told you there was a route to easily attracting more clients and keeping them happy while having more time for fun, family & friends? You would be interested, right?
Let's Do This!
Shhh…. (can you keep a secret?)
You scan your Facebook feed, and see ad after ad with beautifully dressed women in exotic locations – bragging about how they bring in multiple 6 figures in their coaching practices. You are just as smart and talented as they are, why haven't you seen that kind of success?
Here's why…
In working with successful 6 and 7 figure coaches over the past 10 years, I've learned that one thing sets the rock stars in our industry apart: they invest the time and money early on to create automated systems for client attraction, enrollment and customer service. Once set up, these systems work for them 24 hours a day, 7 days a week… freeing them up to spend more time doing what they do best… getting great results for their clients…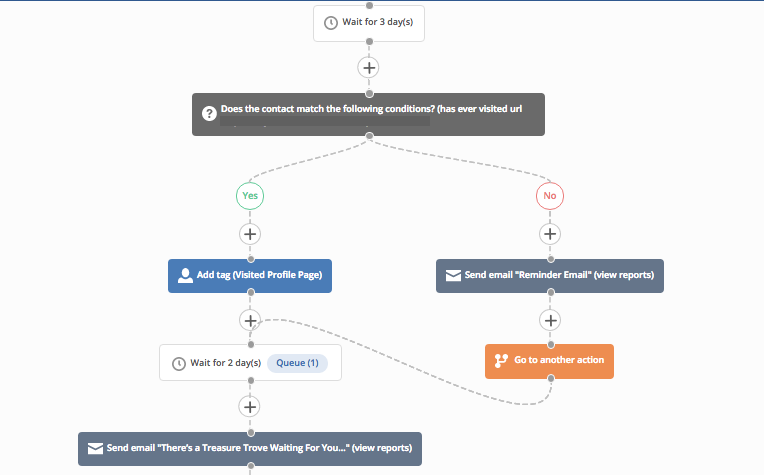 The bad news is… Setting up a good marketing automation system that will scale as your practice grows is not easy. You cannot simply hand this off to a low-level virtual assistant and get the results you want. And, mistakes made at the beginning of the process tend to amplify and will slow you down later. You need someone who understands automation and who understands YOUR business.
Hi, I'm Meredith – I help smart women solopreneurs create 6 and 7 figure businesses they love.
For the past 10 years, I've been working with talented coaches and trainers to create marketing systems that work. My clients have gone on to do some amazing things … some have created 7 figure businesses based on the foundation that we built together. I am a marketing nerd, who loves learning new things – I would love to partner with you to find the right tools and create the perfect system for your business (and your life).
Here's what happy clients are saying…
Meredith did a fabulous job reviewing my sales page. I do this for my coaching clients, but it's awfully hard to do it for myself! Meredith gave me some great suggestions, and my sales page went from fairly good to GREAT!"
Dawn Shuler , Writing From The Soul
Meredith Eisenberg is one of the most creative people I know… Connect with Meredith and tell her how you are promoting your programs and products—I am sure she will have some ideas for you. I will be shocked if you don't end up hiring her on the spot and then making sales because of her creative copy and ideas!"
Janet Powers
I left with a ROCKIN, actionable, marketing plan that addressed my specific needs. The ideas and strategies weren't just good, they were "on brand", strategic, HIGH IMPACT and easy-to-implement. If you are blessed to have the opportunity work with Meredith GO FOR IT and IT WILL PAY YOU BACK TENFOLD!"
Kristin Thompson
Ready to get started?
Great. Let's do this.
Want to work with me? click here to find out how you can get a custom plan so you'll know exactly what to do next – no more banging your head against the wall at 3 a.m trying to figure out how to get that random website to connect to your payment cart and email provider…
Need some quick marketing tips? I love to share what I've been learning working with smart coaches. Often, one quick tweak can make a HUGE difference. I write about that on my blog.
Just have a quick question? Send me an email at meredith@mereditheisenberg.com – I would love to chat with you.
Free Marketing Tips for You
Want to stay ahead of the curve – I love to learn about what's new and what can make my clients marketing systems more efficient. Check out my weekly blog posts for quick marketing automation tips.